Fresas y curiosidades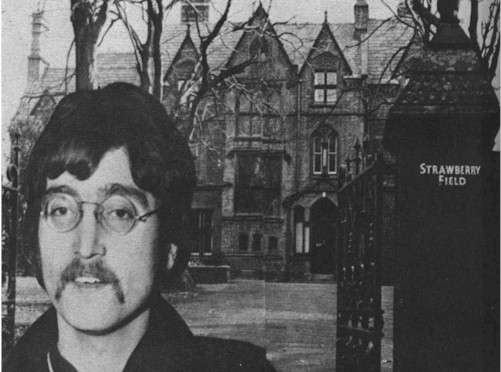 Ya lo he dicho otras veces. Hay ciertas historias de canciones que merecen la pena, casi tanto o más, que las propias canciones en sí mismas. Los cuatro magníficos de Liverpool tienen un buen puñado de historias bonitas alrededor de sus canciones más famosas. Algunas de estas historias son pura leyenda, claro, pero por algo son el grupo más "leyéndico" de la historia (tienen casi tantas leyendas como discos), pero otras son suculentas muestras de imaginación y pasión musical. Por algo son The Beatles.
"Strawberry fields forever" de The Beatles
La canción más autobiográficamente pueril de John Lennon está apunto de cumplir, ni más ni menos que, 40 años. Y suena deliciosa. Su historia es curiosísima, desde la anécdota de que fue compuesta en España, mientras Lennon trabajaba en una película, hasta el desaforado número de tomas que exigió durante su grabación. Al final se mezclaron dos tomas diferentes y en el segundo 59" (aprox.) se puede percibir la sútil mezcla de tonos, celeridades e instrumentos.
Un pequeño gran homenaje al refugio de los niños huérfanos vecinos de Lennon. Una oda a las cosas que hacen inolvidable la infancia de cualquier niño, para bien o para mal. Un regalo para los oídos más exigentes. Una pequeña joya envuelta en mitos, casualidades y desasosiegos propios de cualquier buen número uno que se precie.
Y además... las fresas me encantan. Mi fruta favorita, con nata, azúcar, zumo de naranja o incluso con champagne francés.